RECENT WORK
'Castle Head', based on theme of The Wild Atlantic Way. SOLD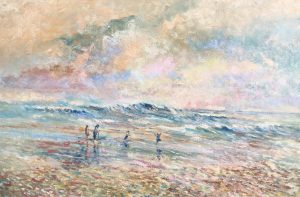 'In The Care Of…'
Oil on Canvas. Size 30 x 20 inches, unframed. FOR SALE Euro 890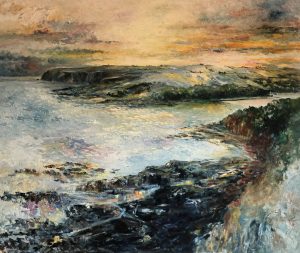 'To Ringabella and Beyond, from Poul Gorm', Coast Road, Myrtleville/Fountainstown, County Cork, Ireland. Large painting, size 120 x 100 cm (48 x 40 inches). FOR SALE. Euro 2800
Dunmanus Bay, Towards the Mizen from Ahakista. SOLD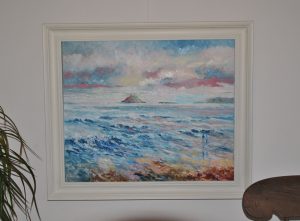 'Ballycotton from Garryvoe'. Canvas size 24 x 20 inches. FOR SALE 890 EURO, framed.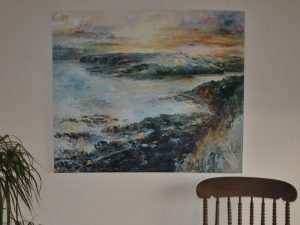 'To Ringabella and Beyond, from Poul Gorm', Coast Road, Myrtleville/Fountainstown, County Cork, Ireland. Large painting, size 120 x 100 cm (48 x 40 inches). FOR SALE. Euro 2800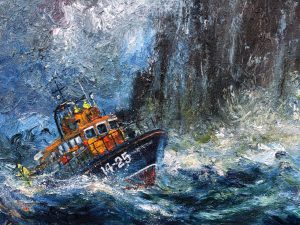 Title: 'Search'. Size 16 x 12 inches. FOR SALE. Euro 560, unframed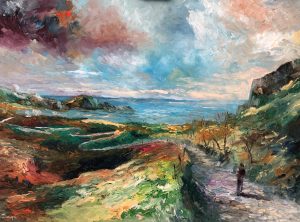 'Making My Way Through Clare'. Oil on canvas. FOR SALE, Euro 1650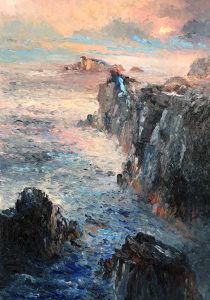 'Ragged Headland'. Oil on canvas. SOLD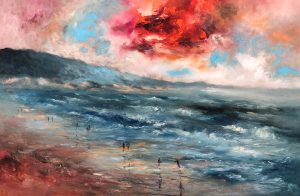 'Inch, Kerry'. Oil on canvas. SOLD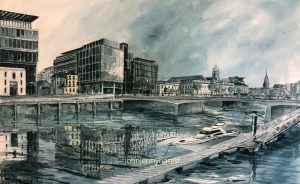 'Albert Quay, Cork City, circa 2020. Watercolour. SOLD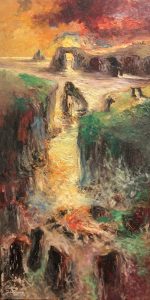 John we are so thrilled with your painting and it looks perfect in situ. So much more than we expected…and our expectations were high having seen the rest of your work. Thank you so so much! We love it. If ever down this way, feel free to pop in to admire it.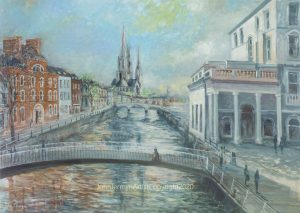 'Towards St.Finbarres', Cork, Ireland. PRINTS AVAILABLE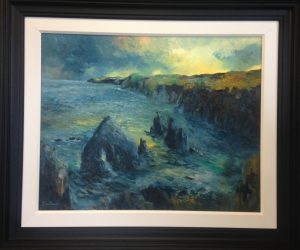 'Nohaval Cove', County Cork, Ireland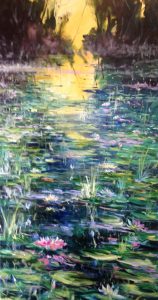 'The Lily Lake'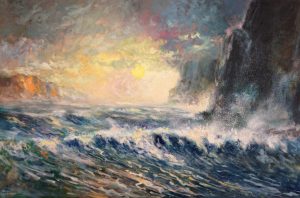 Eveningtime, Dunmanus. SOLD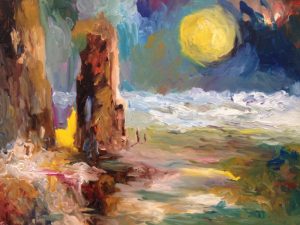 Title: 'Enraptured', Size 80 x 60 cm. Oil on canvas. FOR SALE Euro: 1290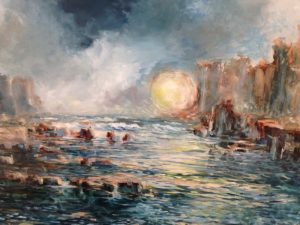 Title: 'Passing By', Size 80 x 60 cm Oil on canvas FOR SALE Euro: 1290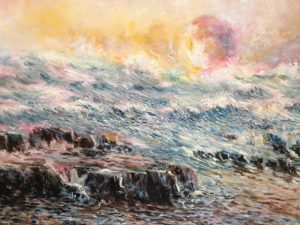 Title: 'Rolling By', Size 80 x 60 cm Oil on canvas FOR SALE Euro: 1290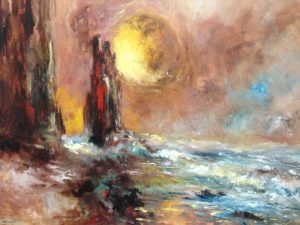 Title: 'Sun God', Size 80 x 60 cm Oil on canvas FOR SALE Euro: 1290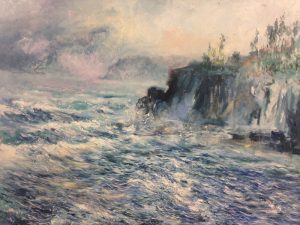 Bunny's Point, Myrtleville, County Cork. SOLD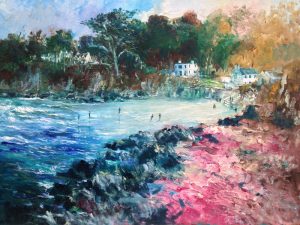 Myrtleville, Crosshaven, County Cork. SOLD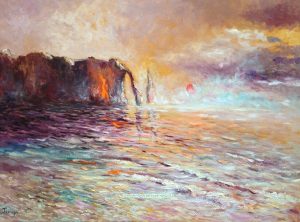 'The Elephant and Needle', Cliffs at Etretat, Normandy, France. FOR SALE Euro 890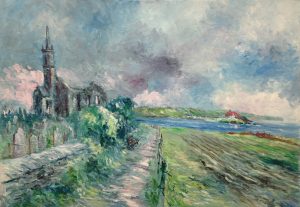 Templebreedy, Crosshaven, County Cork. View looking towards Roches Point at mouth of Cork Harbour. SOLD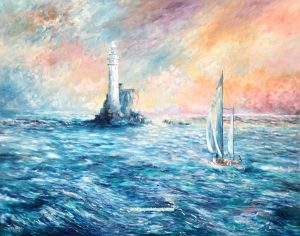 Wizard Approaching The Fastnet. SOLD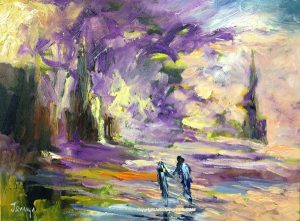 'Jurassic Walk'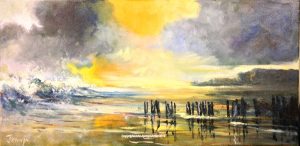 The Breakwater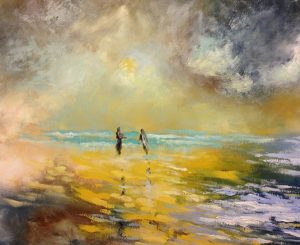 'Blue Moon'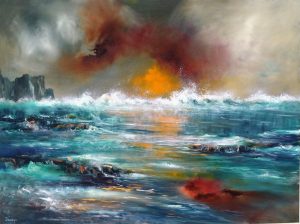 Wild Is The West. SOLD

Crosshaven Marina – PRINTS AVAILABLE
'Strolling Together'. Oil on canvas. SOLD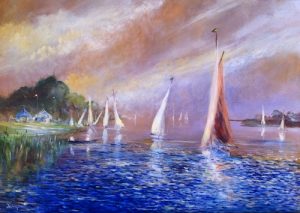 Regatta On The Seine. FOR SALE. Euro 700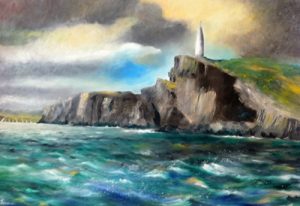 Baltimore Beacon SOLD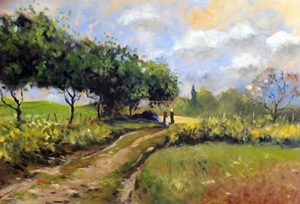 In The Fields. Oil on board. Size: 30 x 20 inches (approximately). FOR SALE Euro 600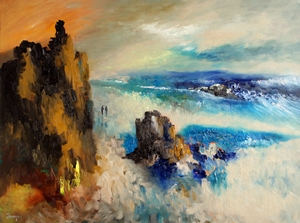 'In Awe Of Nature'. Oil on canvas. SOLD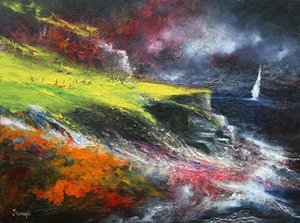 Off Lamb's Head. Oil on canvas. SOLD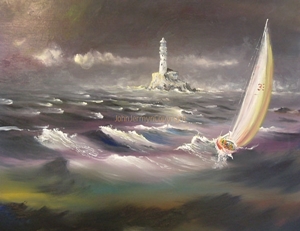 'Sailing Around The Fastnet'. Oil on canvas. SOLD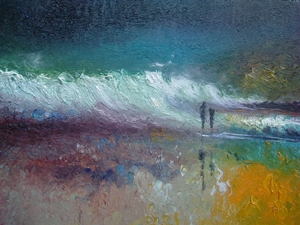 'In Discussion'. SOLD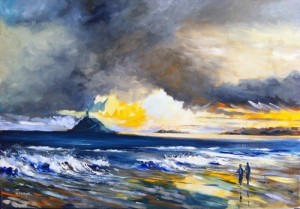 Ballycotton Lighthouse from Garryvoe SOLD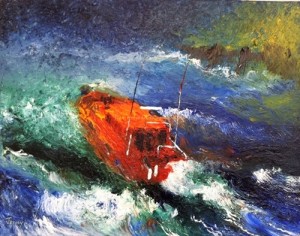 'The Search'. Oil on canvas. SOLD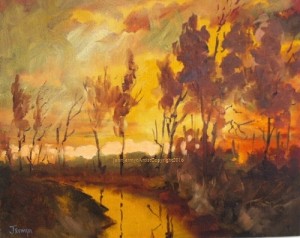 The Gold River

The Creek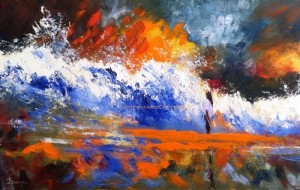 Empowered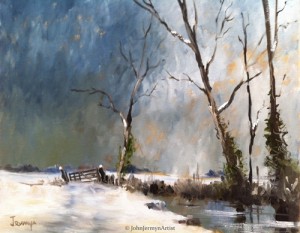 'Winter Fields'. SOLD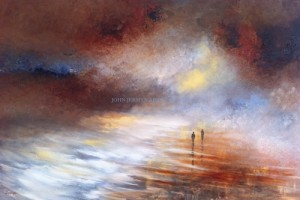 'Shared Solitude'. SOLD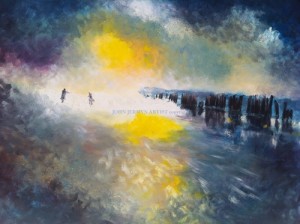 'Sun Dance'. SOLD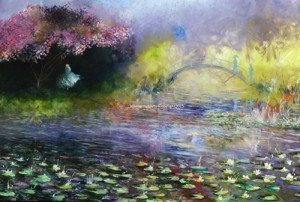 Claude as tu vu Daisy ? Large canvas. Size: 5 feet x 4 ft approx. Large painting. Oil on canvas. FOR SALE. 3600 euro
'Inch Strand, Co. Kerry'. Oil on canvas. SOLD

INCH STRAND, KERRY (The Wild Atlantic Way)

SOLD

Roches Point. Cork

SOLD

Coolmaine. (The Wild Atlantic Way)

'Myrtleville, Crosshaven, Co. Cork'. SOLD