Latest News

I have relocated to a new, beautiful, modern studio and gallery in The Framemaker which is on the Crosshaven Road just outside of Carrigaline. A selection of my paintings are on show in the gallery and classes are also available.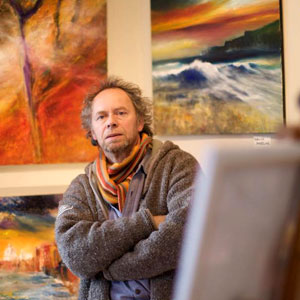 Classes comprise of one to one tuition or small group painting sessions. Classes are run from Wednesday to Saturday inclusive. The morning sessions begin at 10:30 a.m. and the afternoon sessions begin at 2:00 p.m. For more information click here.
Viewing at the gallery is from 9:00 a.m. to 5:30 p.m., Monday to Friday and 9:00 a.m. to 1:00 p.m on Saturday.